Blue - Smoke Shop and World Gifts, opened its doors as Satori Imports' sister store in 2009. Since then we've earned the reputation for being friendly, knowledgeable, welcoming and fully stocked with any and all of your Smoke Shop needs. We place an emphasis on locally made glass and hemp consumables, and have a wide selection of gifts, clothing, incense, crystals, and decor from around the world! Less than 10 minutes from Downtown Milwaukee, American Family Field, and the Summerfest Grounds and blocks from the Wisconsin State Fair, we love serving the greater Milwaukee area!
Hours:
Monday - Saturday: 11-8
Sunday: 11-5
Blue (blo͞o) n 1. the pure color of a clear sky; the primary color between green and violet in the visible spectrum. 2. represents the sky and the sea. 3. is associated with open spaces, freedom, intuition, imagination, inspiration, and sensitivity. 4. has meanings of depth, trust, loyalty, sincerity, wisdom, confidence, and stability. 5. a smoke shop and world gift store providing smiles, information, experience and seriously spectacular glass to the greater Milwaukee area since 2009.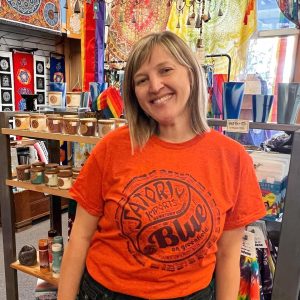 Fall Wood Slice T-Shirt Available Now!
Fall Wood Slice t-shirts now available FREE with any $50 purchase!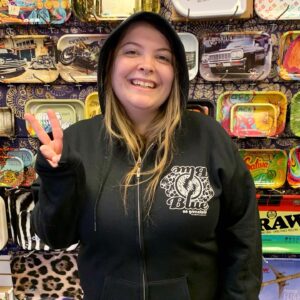 Free Exclusive Blue on Greenfield Hooded Zip-Up Sweatshirts with any purchase over $150, available only in store!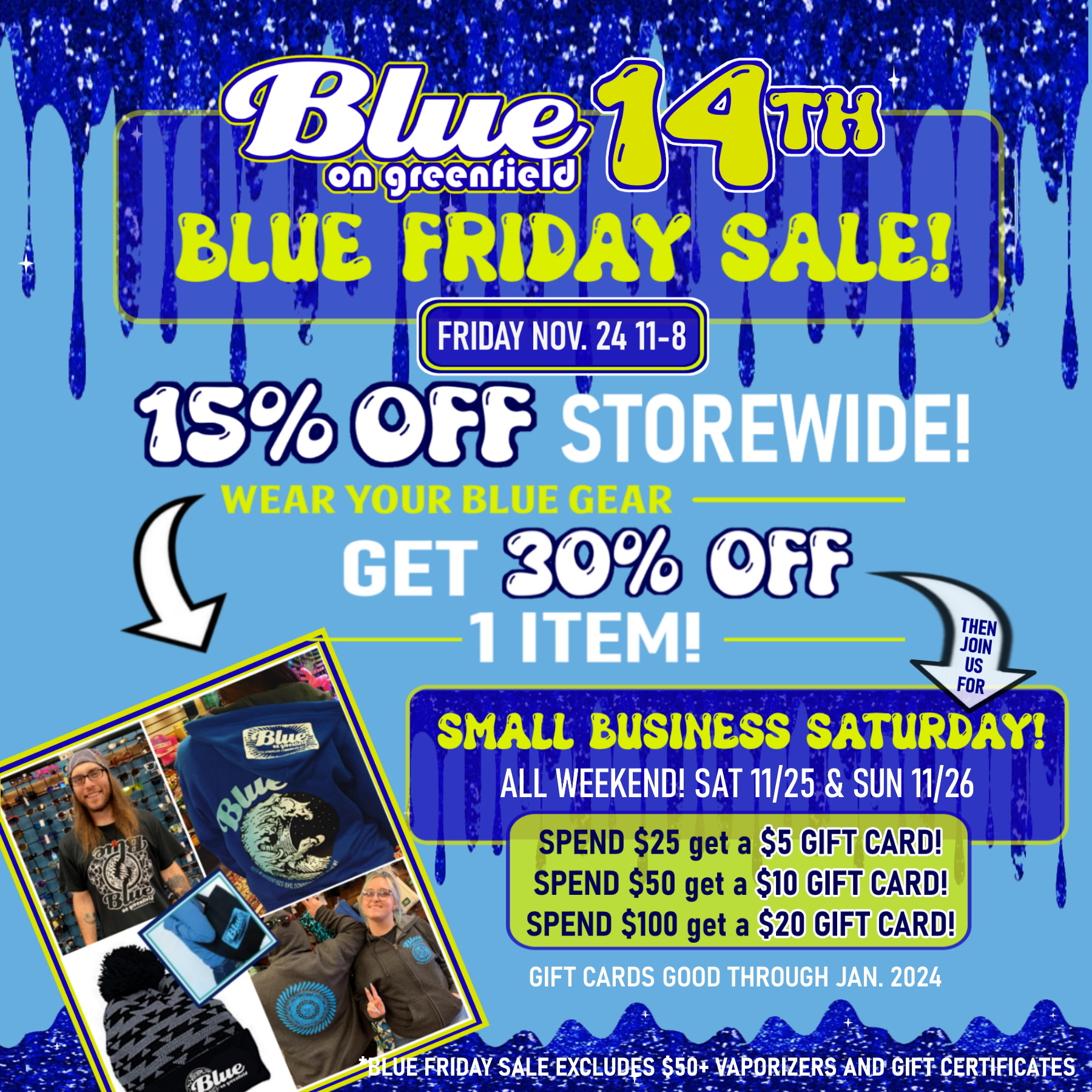 Blue Friday & Small Business Saturday Weekend!
Our 14th Anniversary is this Friday! 🎂🎉
Come celebrate Blue Friday with 15% off storewide! Wear your Blue Gear and get 30% off one item! 💙
Then join us this Saturday and Sunday for Small Business Saturday all weekend! Spend $25 get a $5 Gift Certificate, spend $50 get a $10 GC, spend $100 get a $20 GC! 🎁
Remember to Shop Small and Local this Holiday Season! 💙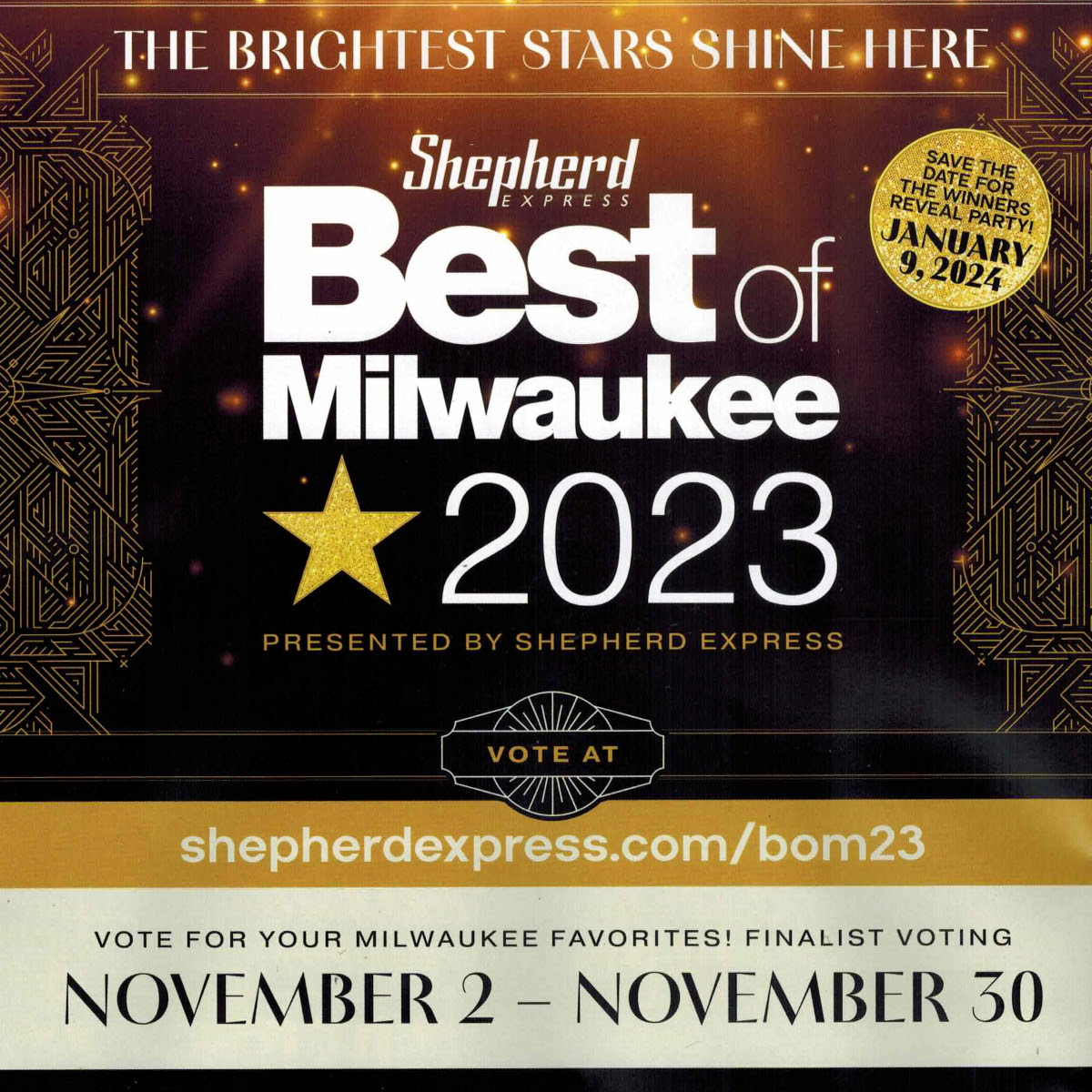 We're Finalists! Vote Blue-On Greenfield!
Best Head Shop and Best Vape Shop in the "Bought and Sold" category!
*Must vote in a total of 5 categories for your vote to be counted!
We appreciate your vote!