Locally owned & operated since 1969, Satori Imports perpetuates the 60s vibe in Historic Downtown Oshkosh! Your original source for tapestries, incense, buddhas, beads & hemp cord, posters, bajas & so much more, plus our full-line Smoke Shop. Located on Main Street, we're only four blocks from the UW-Oshkosh campus in the heart of the Fox Valley—definitely worth the walk or drive! Friendly, knowledgeable staff, great atmosphere…plan to pay us a visit soon!
HOURS:
Monday - Thursday: 11-6
Friday - Saturday: 10-8
Sunday: 10-4
sa-to-ri n. Zen. 1. sudden enlightenment. 2. the flash of insight, the sudden instantaneous awakening, the exact moment of enlightenment. 3. an awareness of the undifferentiated unity of all existence, where there is no sense of distinction between the knower and that which is known. 4. a nondualistic perception of ultimate reality. 5. illumination, the realization of man in his psychic totality. 6. the absolute present, the eternal now, where no past is left behind, no future waits ahead. 7. the beginning, not the end of true Zen training. 8. an experience like an everyday ordinary experience, except about two inches off the ground. (Prof. D>T> Suzuki) (-Jap satoru=to know) 9. a retail establishment surviving against all odds in downtown Oshkosh, Wisconsin since 1969, dedicated to providing an everyday shopping experience that is unmistakable, enlightening, beyond description.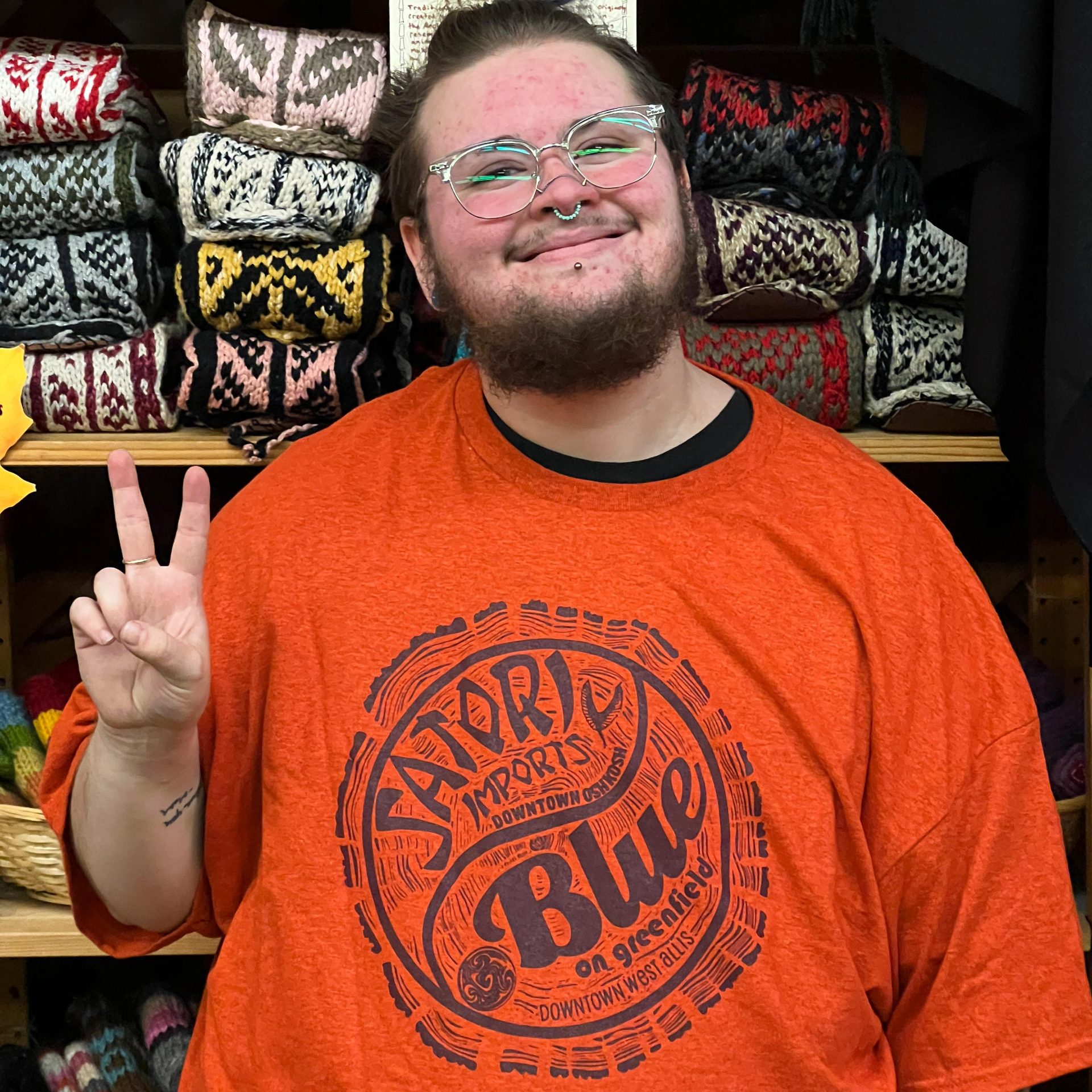 Fall Wood Slice T-Shirt Available Now!
Fall Wood Slice t-shirts now available FREE with any $50 purchase or 5 punches on your Esteemed Satori Customer Punch Card!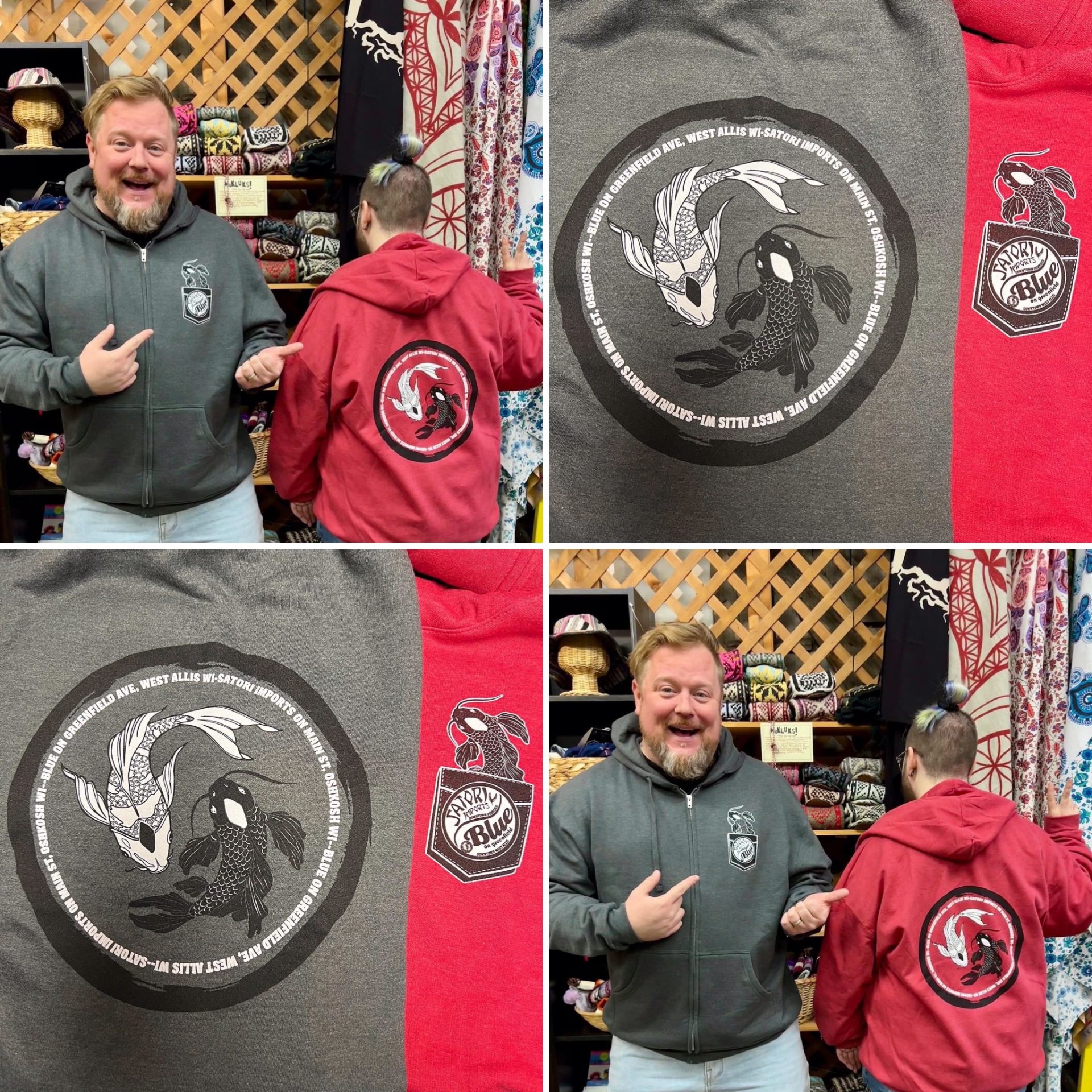 New Koi Zip-Up Hooded Sweatshirts!
New Koi Zip-Up Sweatshirts available now! This beautiful design can be yours FREE with a $150 purchase or 15 punches on your Esteemed Satori Customer Punch Card!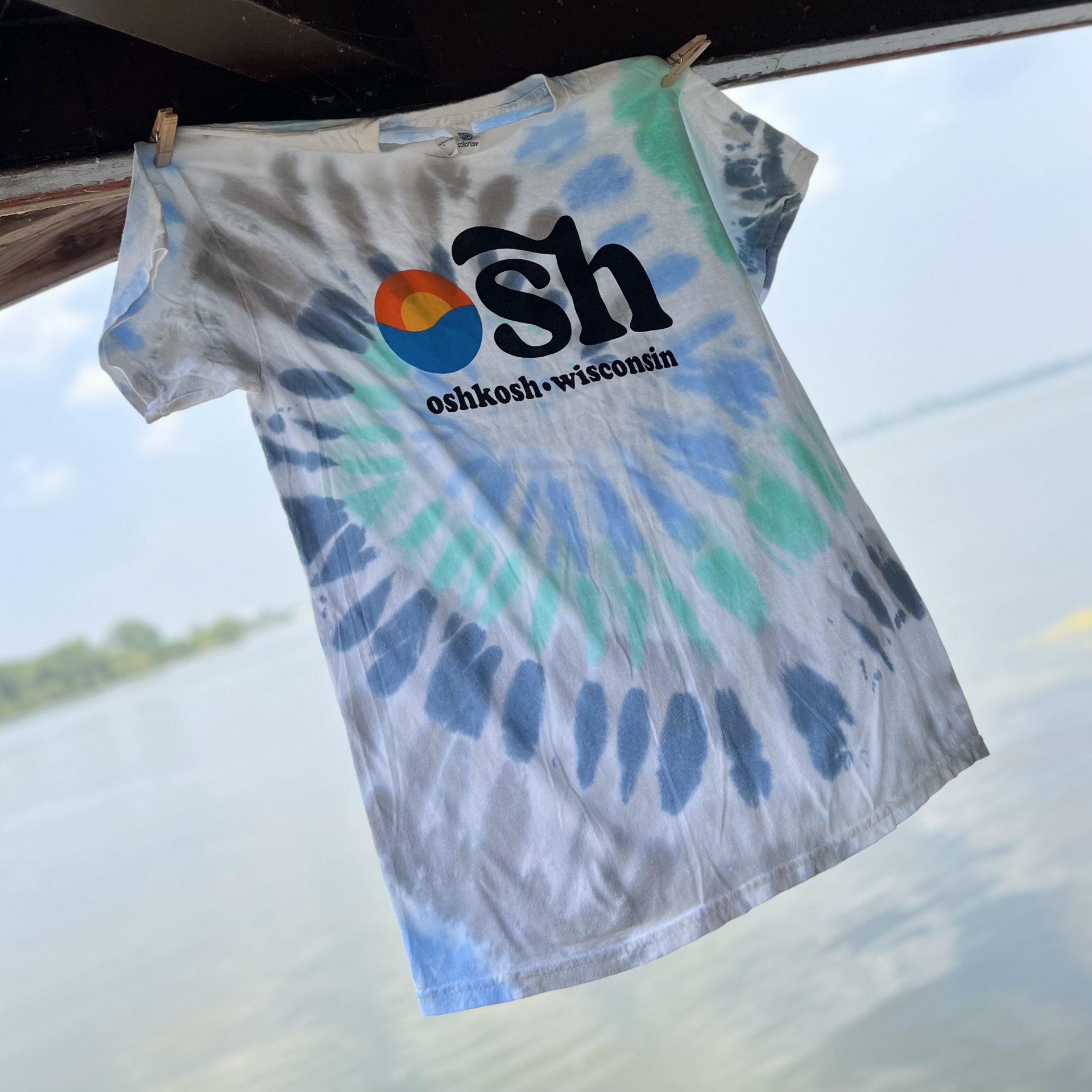 Newly rebranded Oshkosh tye dye t-shirt available now in-store and online!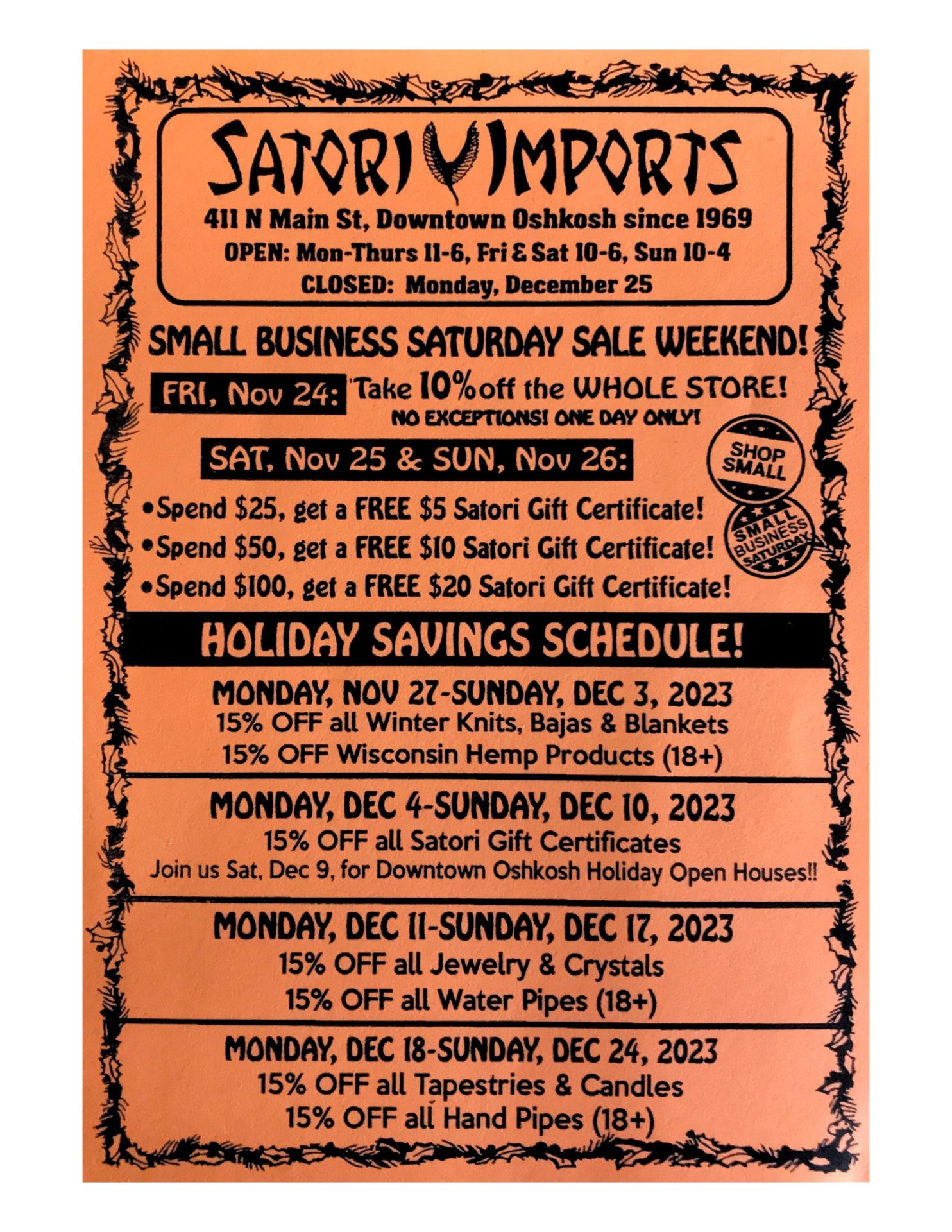 Our Small Business Saturday and Holiday Savings Schedule starts this weekend! 🎉
It all kicks off on Friday, November 24th as we Celebrate Blue Friday for our sister store's 14th Anniversary! Take 10% off the whole store! 💙
Then on Saturday the 25th and Sunday the 26th as we celebrate Small Business Saturday, spend $25 get a free $5 Gift Certificate, spend $50 get a $10 GC, spend $100 get a free $20 GC! 🎁
Our Annual Holiday Savings Schedule starts on Monday, November 27th and runs through Sunday, December 24th! Check the flyer for more details! ☮️
More than ever we stress the importance of Shopping Small and Local this Holiday Season! Happy Holidays! 🎄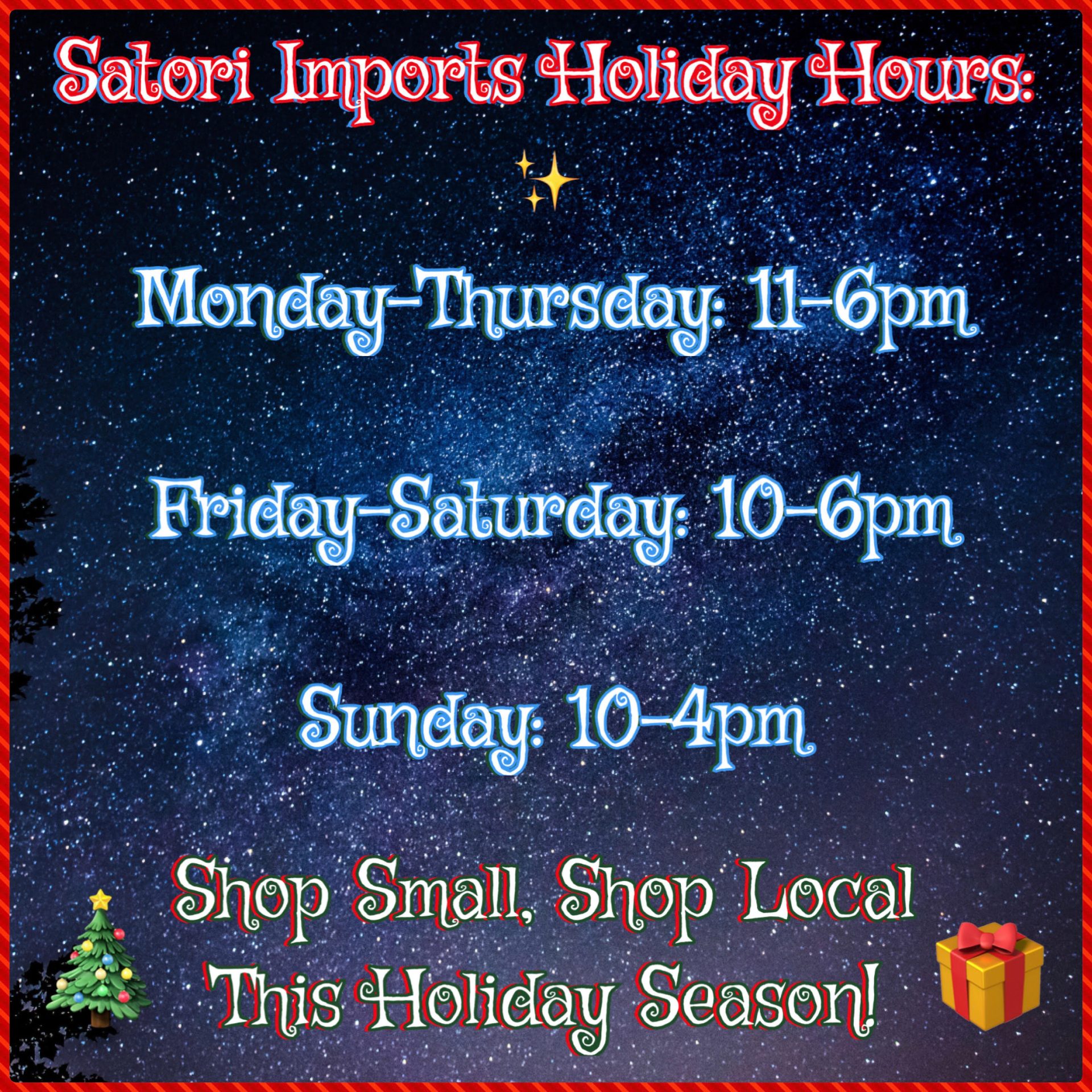 New Holiday Hours aka it gets dark at like 4:30PM! Plan accordingly for this holiday season and remember now more than ever, Shop Small, Shop Local!
Knit Hats, Gloves, Glittens, Mittens, and more! New styles and colors always going out! Stay warm, friends!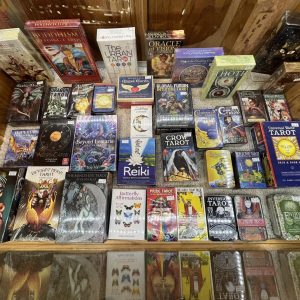 We always have a huge selection of beautiful Tarot and Oracle Decks to chose from!
High Times Magazine Feature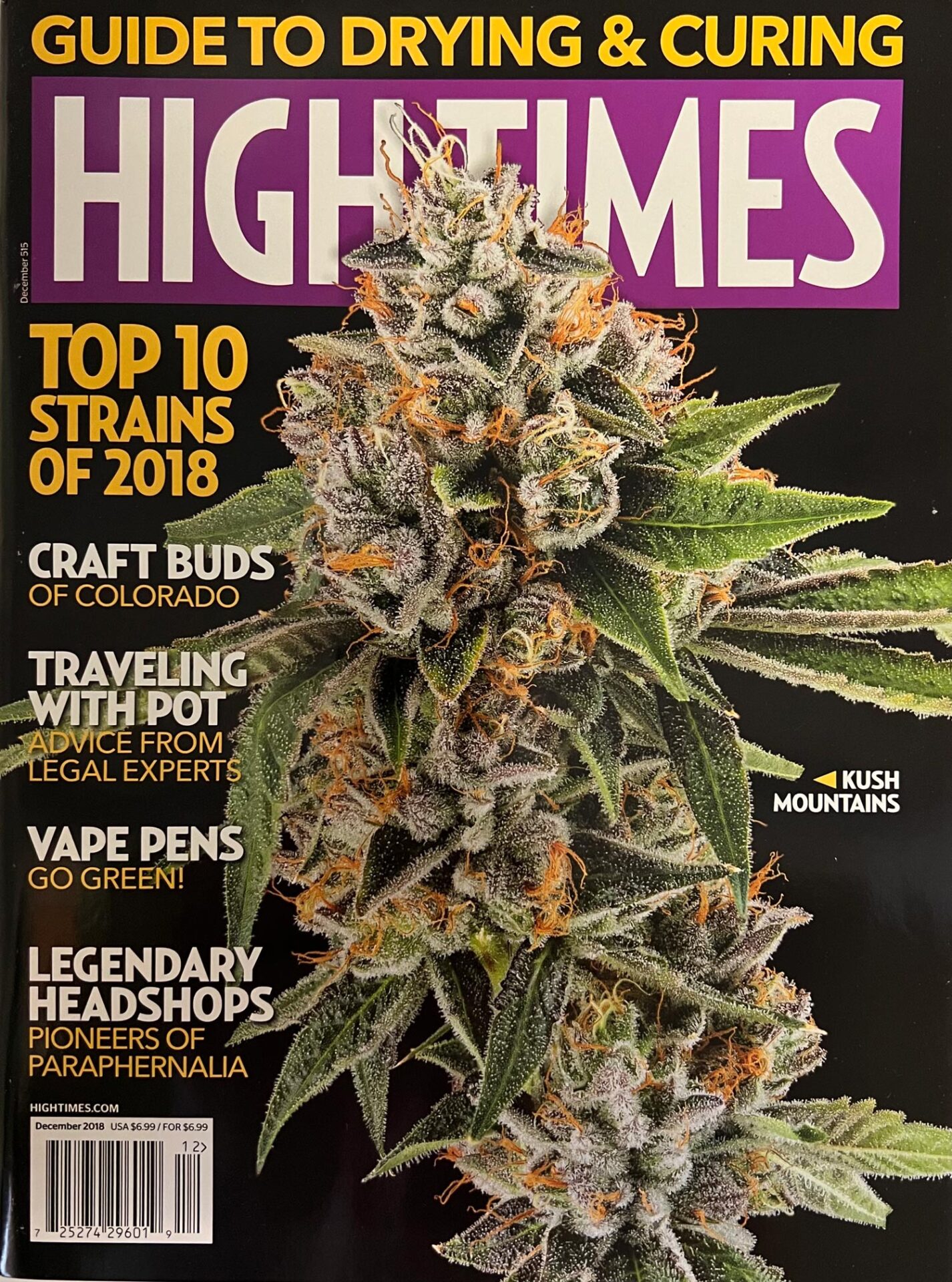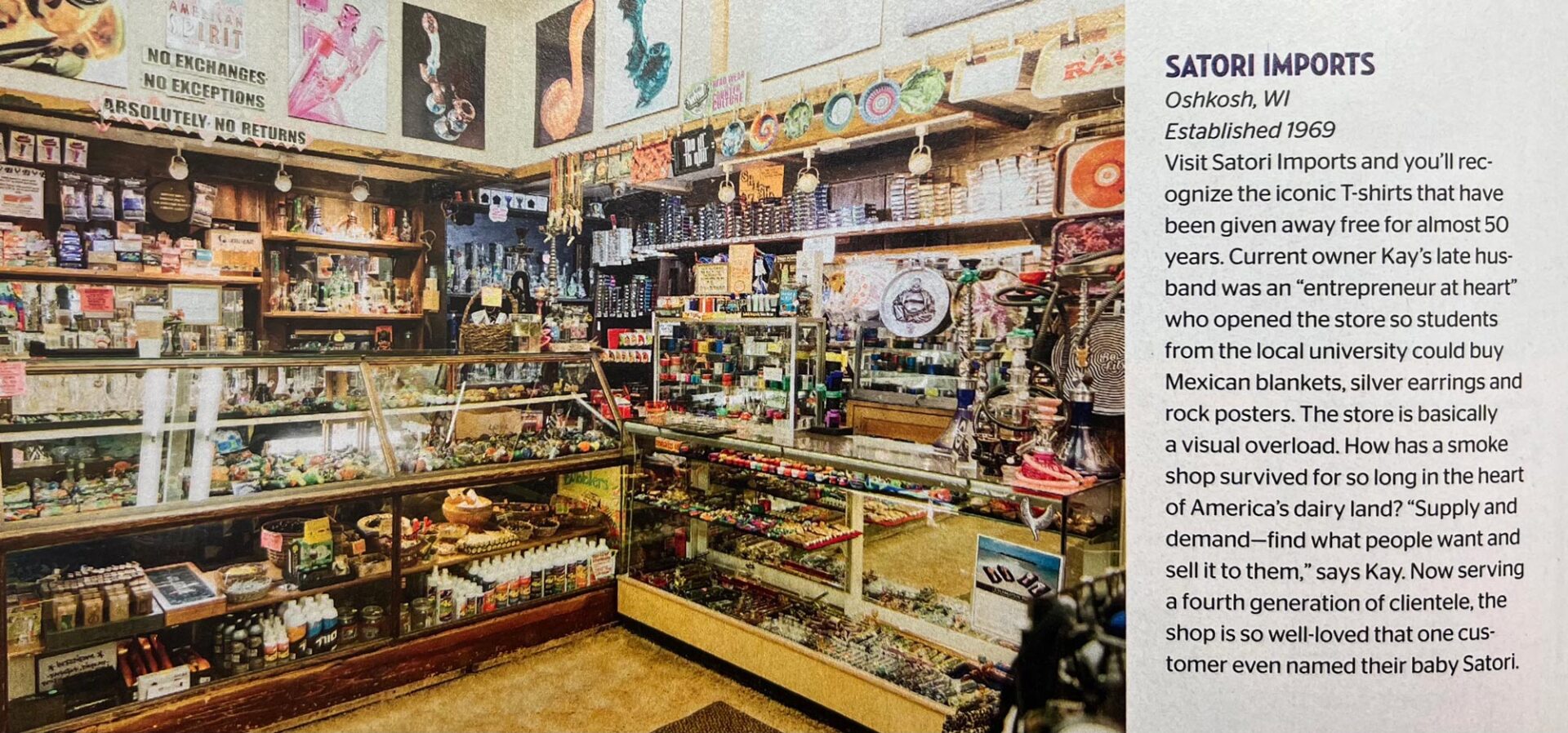 FREE with any $50 purchase! You will be able to add the shirt to your order during checkout!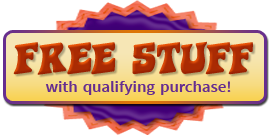 5 punches = 1 Satori t-shirt
15 punches = 1 Satori sweatshirt
(Available only in store)